About Our Company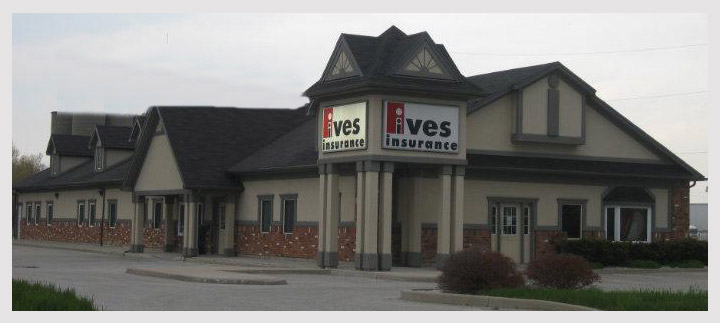 A family business built one relationship at a time.
Founded in 1966 in the small farming town of Essex, Ontario by Jerry Ives, and built around serving customers in a friendly, helpful and dependable manner, Ives Insurance continues with that philosophy under the leadership of son, Jeff Ives.
Today, with over 10,000 customers and offices across southwest Ontario and in Michigan, Jeff continues the tradition like his father, forging strong relationships with each and every customer simply by understanding their individual needs and ensuring they are provided with the best quality insurance products at reasonable and competitive rates.
Ives Insurance has a reputation for building relationships with our customers that last a lifetime; relationships that take customer service to a new level every day!
Our Locations
1
ESSEX
347 Maidstone Avenue East
P.O. Box 369, Essex, ON N8M 2K1
T 519-776-7371
F 519-776-4451
View Google Map of Location
2
LaSalle
5994 Malden Road
LaSalle, ON N9H 1S4
T 519-972-0772
F 519-972-9792
View Google Map of Location
3
Leamington
245 Talbot Street West
Leamington, ON N8H 1N8
T 519-326-9911
F 519-326-8825
View Google Map of Location
4
Amherstburg
38 Victoria Street South
Amherstburg, ON N9V 2J8
T 519-736-7805
F 519-736-8682
View Google Map of Location
What our Clients have to say...
I am a defensive driver, but sometimes things happen that are beyond my control. Recently this happened to me. I contacted my insurance broker and she, along with head office kept in close contact with me, keeping me informed.. Everything was taken care of quickly! My sincere thanks to Intact Insurance company and especially for the peace of mind knowing you (my broker) are there for me!

Dorothy Latam
My broker dealt with me honestly and offered real solutions to problems I had with my current insurance provider. I feel very secure dealing with her, and with Ives Insurance, a company with deep, local connections.

Arlene Sinasac