Congratulations Kelly!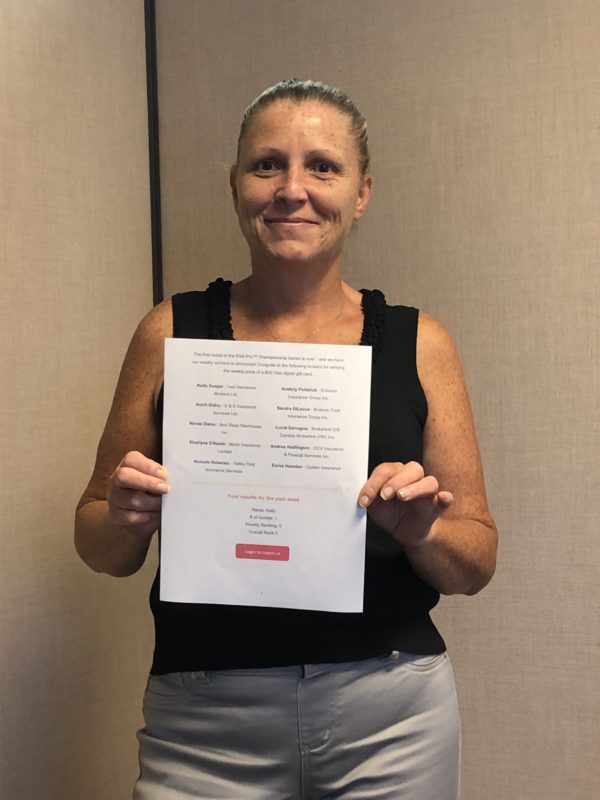 We proudly congratulate Commercial Account Manager Kelly Seager for her recent award from RSA Canada for utilizing the RSAPro portal for small business quotes.
Finding digital solutions to best serve her clients is just one of the many ways Kelly demonstrates her dedication to her clients, and her profession everyday.
Kelly, Ives Insurance is very fortunate to have you part of our incredible team!