Supporting small businesses during a global pandemic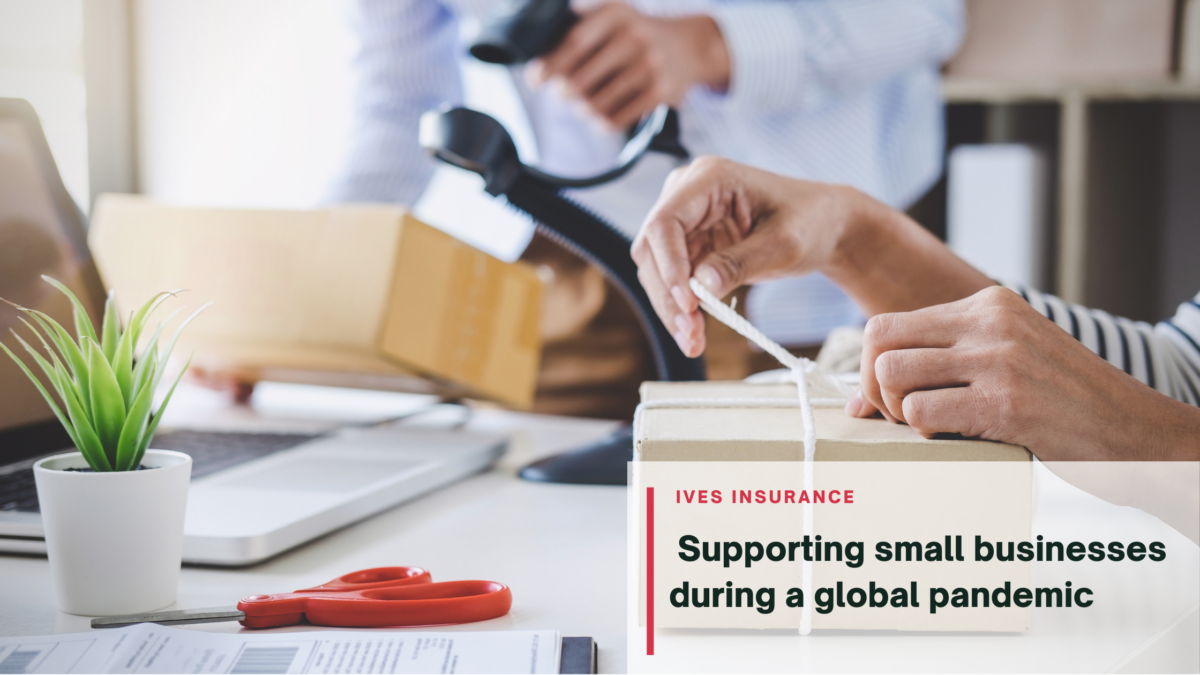 During these times it's extremely important to support local businesses and here at Ives, we want to see small businesses thrive! If you like to support your local community, here are some ways you can show them you care.
1. Spread the word!
Did you know that 83% of consumers say that word-of-mouth influences their purchases? If a friend said you should check out a new local restaurant because their food was amazing, wouldn't you at least give it a try? If you like a small business and want to help them out, the best thing to do is tell your friends and family about it.
2. Buy gift cards!
Gift shopping? Consider buying some gift cards from local shops! This is a great way to support small businesses during tough times while also giving the opportunity to shop later. If you know you will personallly need something from a shop or maybe you are planning to go to your favourite local restaurant when things open up – you could always purchase a gift-card for yourself for future plans.
3. Write an online review!
Small businesses will really appreciate a positive review if you can't shop right now. Positive reviews help the business greatly by increasing their ranking in search engine results on google. Taking a minute out of your day to write a review can really make all the difference.
Did you support local today? Tag us online using #IvesLocal. Is there a small business you want to show some support? On Friday's, we showcase local businesses on our social media for #FeatureFriday! Message us on any of our social media platforms to nominate your business to be featured.