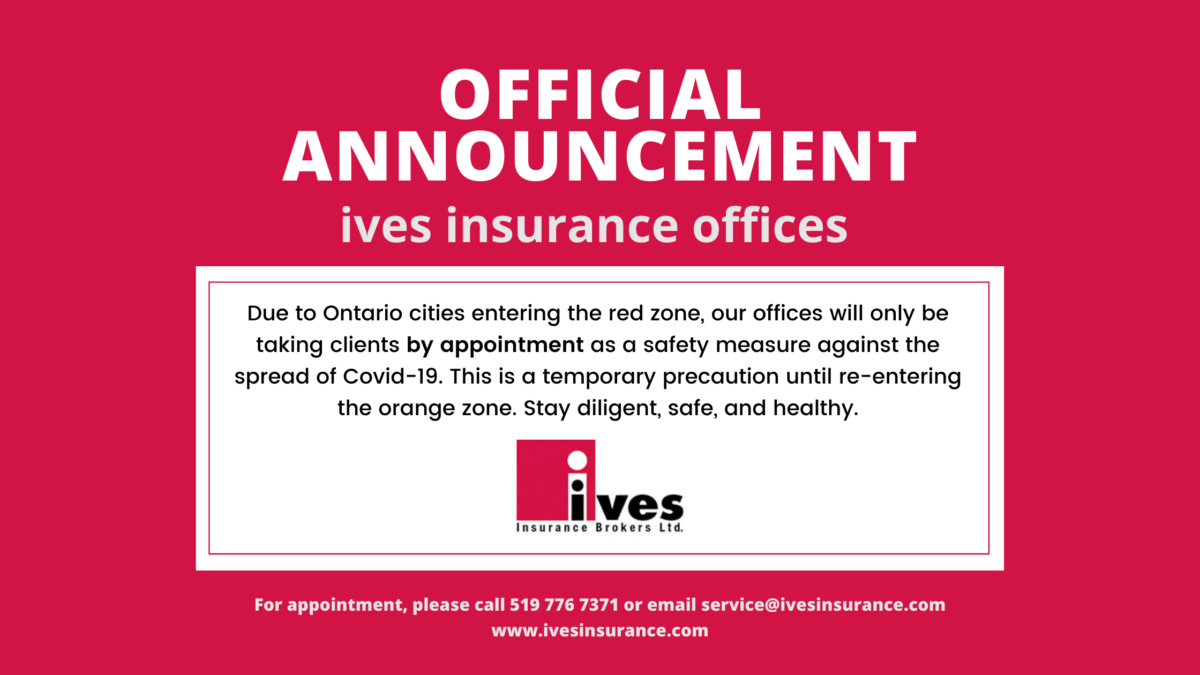 Due to Ontario cities entering the red zone, our offices will only be taking clients by appointment as a safety measure against the spread of Covid-19. This is a temporary precaution until re-entering the orange zone.
While in our offices, our staff and clients are asked to follow COVID-19 protocols which include physical distancing of 2 meters and wearing a mask. Our common areas will be sanitized frequently after use, as well, daily COVID screening will be completed prior to entering the building for both staff and clients. Please stay diligent, safe, and healthy.
For appointments, please call 519-776-7371 or email service@ivesinsurance.com. Did you know – Ives Insurance Brokers Ltd now has digital services available, where you can access and view all of your policy documents and information at the click of a button 24 hours a day, 7 days a week! If you are interested in this service or would like more information, please contact us.